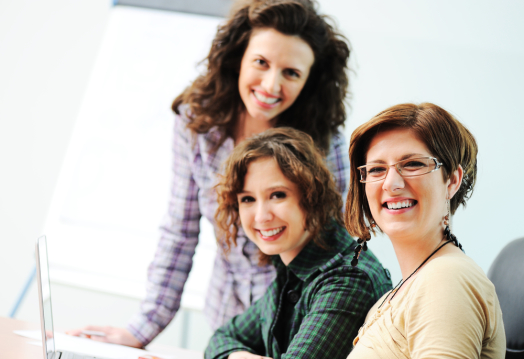 CONFIDENT BIRTH
Lectures and workshops

The knowledge that stress and fear may have a negative impact on delivery have long been in childbirth. At the same time, many midwives and nurses lack a common practical care model for meeting and managing stress and fear inside the nursing room. FUR therefore offers an appreciated continuing education focusing on practical training in how stress and fear can be identified and how the negative spiral can be broken based on the method and the books "Safe delivery" and "Without fear". The education is given by order to various obstetrics and maternity care centers across the country. Gothenburg, Stockholm, Luleå, Trollhättan, Marsstrand, Malmö, Lund, etc. are examples of clinics and county councils who chose to train their staff.

Our workshops, ledtures and educations can be given simultaneously for several occupational groups or specifically for childbirth, maternity care and aurora (similar). See more information further down the page.

ARRANGEMENT:
Through this education you will gain in-depth theoretical knowledge and training in practical application of the FUR method. Focus is placed on practical training on how to optimize the foster and partner's ability to handle stress and emotions as fear during childbirth. The goal is to create security.

maternal health
What is the backdrop of increasing childbirth? How can we treat and meet childbearing women? How can we prevent secondary childbirth? Many midwives are experiencing lack of tools and treatment strategies in the face of the increased proportion of pregnant women with childbirth, but also to prevent secondary childbirth. The preform therefore focuses on understanding and normalizing parts of the increasing childbirth fear and how it can be treated and treated already in maternity care. Fortbildning focuses on how to meet these pregnant women in maternity care in conversations and practical situations. But also on how secondary childbirth can be prevented through increased understanding and practical training for all pregnant women and their partners to strengthen their ability to cope with pain and the various challenges that may occur during childbirth. In addition to this, you also get suggestions on how to give some selected practical parts in parenting to all pregnant women to increase their ability to activate safety.

You get one:
Theoretical review of the FUR method and the physiological grounds on which it relies.
Review of the maternity-specific nursing model that the FUR method uses (KUA).
Review of and practical training in basic principles for support.
Review of and practical training in the four FUR tools.
Review of and practical training in optimizing and strengthening the partner in their support ability.
Practical training in the tools and how they can be used in FUB and for individual treatment.
More information:
Susanna Heli
susanna.heli@gmail.com
0046-708448333