The best tools for confidence and support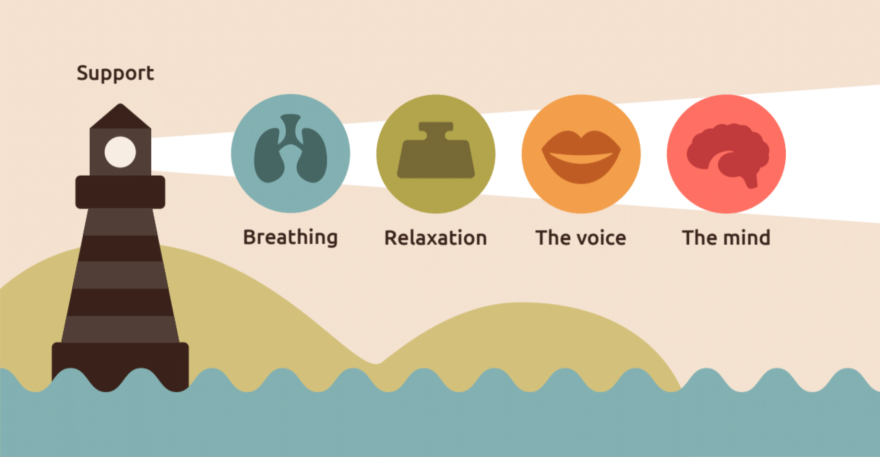 The Birth Without Fear Method offers the most effective tools for a confident and loving birth with the best understanding of how emotions and birth physiology are linked. The method is unique in its kind and focuses on health during birth and how birth physiology is linked to confidence and the hormone oxytocin.

The complete method
The book 'Confident Birth' will change its title to 'Give Birth Without Fear' from September 2020 and method 'Birth without fear' is a part of the organisation 'Birth By Heart Global' that works for birth health globally.
The method relates to how it is possible to give birth with more confidence and use physiology to activate the body's amazing innate ability to give birth. The method is based on in-depth knowledge of respiratory physiology, stress physiology, the "peace and calm system" and the available scientific evidence on the importance of support. In addition to the courses preparing parents for childbirth, the birth without fear method is taught to health care personnel.

Birth without fear and its effective tools
The method has developed four simple and effective tools: breathing, relaxation, the voice, and the power of the mind. These can be used both during contractions and the various other phases of childbirth.

We look forward to meeting you at one of our courses or online.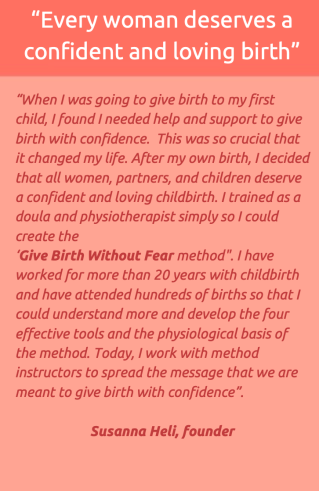 Susanna explains the method