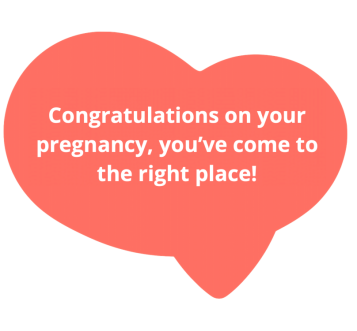 Here you can find everything you and your partner need to create maximum confidence and prepare you in the best possible way for childbirth and parenthood. We are experts in confidence and support, and give you simple, practical tools and invaluable knowledge of the importance of confidence during childbirth.

We have all the tools you will need!
We are the confidence experts. We offer the most effective tools for a confident and positive childbirth on the basis of the book 'Confident Birth' which will change the title to 'Give Birth Without Fear' from September 2020. Thousands of parents have already used the method. You can be one too.

The answer is YES. You can do it.
Our tools and services focus on strengthening your and your child's ability and power that is already within you. You and your child already have all the knowledge you need to give birth and be born. We call this birth health.

The key to the positive control.
We help you and your partner or other support person to focus on the right things – the whole way. We provide unique training in how you can have the right focus the whole way to the birth of your child so that the experience of giving birth is as positive and empowering as possible. Take control now.

Together you are strong.
For the pregnant woman, her partner or another close support person is a huge source of confidence. We, therefore, see it as one of our main tasks to train and give the support person unique hands-on-training in how to use your love and relationship during childbirth. Become an unbeatable team.

Hard work. Soft tools.
The practical training in our childbirth classes gives you a unique opportunity to practice with the most effective tools together so that you can more easily bring them out and use them during childbirth. Take the course and learn the tools.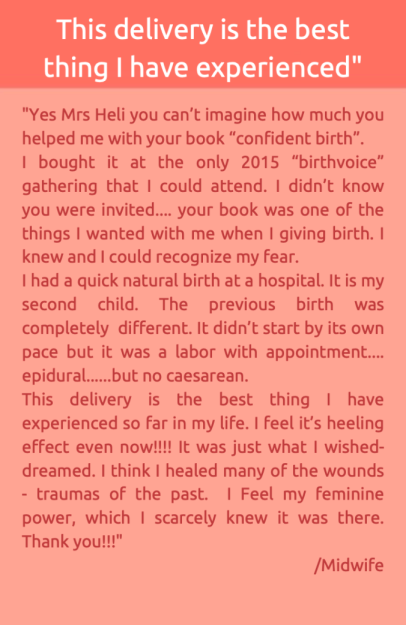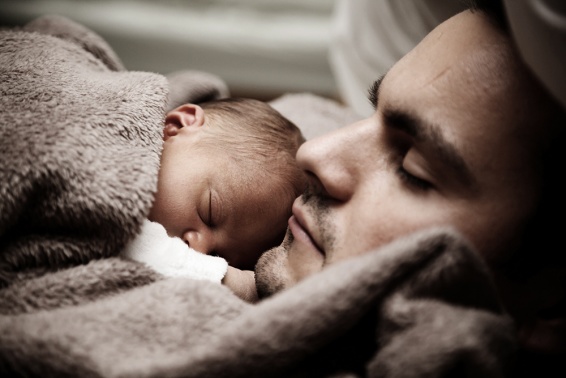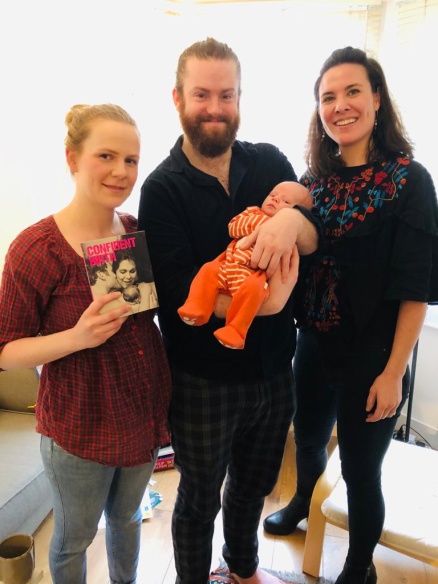 Harriet & Gerard
With Emilie's guidance and expertise surrounding the Birth Without Fear method, I was able to go into labour with a huge amount of positivity. Understanding that I already possessed all of the tools I needed to give birth helped to eliminate any fears I may have had, and the inclusion of my partner Gerard in the process made me feel confident that we were going into it as a strong team.
Birth is an incredible process and our capabilities are truly amazing.

Gerard (Birth Partner):
It cannot be overstated how essential the principles of the Birth Without Fear system are to being the best support you can be for your partner. Trying to understand what they are experiencing and implementing the techniques outlined in the book, can turn a potentially very daunting and overwhelming experience into a manageable and even enjoyable one.


Harriet and Gerard, January, 2020.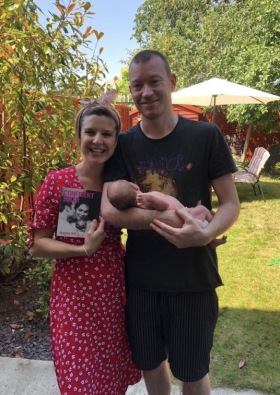 I have attended both NCT and Hypnobirthing courses but Birth Without Fear was by far the best! NCT is great from a social aspect and for that I would recommend it. In terms of actual labour however and how to cope it does not cover the depth that Birth Without Fear does.

From the session I understood that there were many areas where I went wrong in my first labour, which lead to it being a long, drawn out and for me quite traumatic event. The main thing I have learnt from the course that I was in fact in fight/flight mode for all of my labour. Instead of letting the contraction do it's work I was fighting each one. Which in turn slowed them down. I didnt understand at the time (which I learnt from the course) is that the contraction is there to help bring you closer to giving birth, to help bring the baby down further. A simple concept that I had just not undersood.

I felt that the information provided was factual and as opposed to Hypnobirthing where I felt the over all message was that it's wasn't painful - birth is painful. However Birth Without Fear gives you the tools to cope and manage the pain!

Emilie was outstanding in her delivery of the course, she's to the point, kept all information relevant and engaging. I couldn't recommend Emilie highly enough as an instructor. Anyone who is fearfull of birth, or has had a rough time in their previous labour would do really well to give this a go - nothing to lose and everything to gain! I was worried that a 4 hour sesion would be too long and that I would lose concentration. This was not the case as the way Emilie delivered all content kept me interested the whole way through. Time flew by!

Thank you so much Emilie.
Isabella