The best work tools for you

Confident Birth's unique practical care model "SAFE" – The Stress and Fear Evaluation model – gives you a clear and simple tool for reducing stress and fear both for pregnant women and their partners. The model is suitable for antenatal care, maternity care and clinics working with fear of childbirth.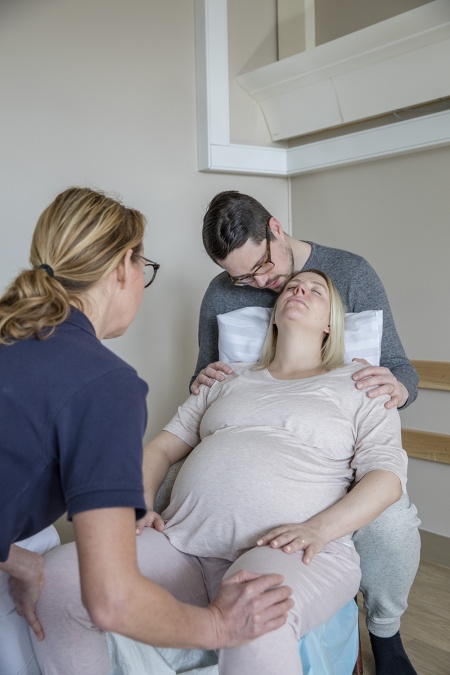 The fact that stress and fear can negatively affect childbirth has long been known in maternity care. At the same time, health professionals within antenatal and maternity care lack a shared practical care model, tools and treatment strategies for coping with and managing stress and fear inside the delivery room, in antenatal care and in clinics working with fear of childbirth.

The SAFE model provides a structured approach to identify stress and fear, offer support and develop teamwork around the pregnant woman and when she is giving birth. The training focuses on normalising and understanding the fear and raises questions such as: What is behind the growing fear of childbirth? How can we treat and help women who are afraid of childbirth? How can we prevent secondary fear of childbirth? How can we offer support in times of stress and fear? But also: How can we continue to provide support when the woman is confident? The founder Susanna Heli is teaching in SAFE.

We also offer care-specific instructor training tailored to individual needs.


Mail us for proposal: info@birthbyheart.com
Send Message
Please enter your contact information here and we will contact you asap.